Women Running for Office 
November 10, 2018
Fox Hill Residences
8300 Burdett Rd., Bethesda
Program 10-11:30 am
Getting Involved:  Helping More Women Run for Office in Maryland
Diane Fink, Executive Director, Emerge Maryland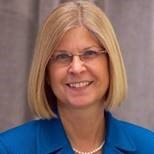 Founded in 2012, Emerge Maryland is changing the face of Maryland politics by identifying, training and encouraging women to run for office, get elected and to seek higher office. Their intensive, cohort-based 75 hour training program is unique. Emerge Maryland program's trainers are comprised of an elite team of campaign consultants, advisors and staff from all over the country, who have been involved in some of the most successful campaigns and initiatives seen in recent election cycles. Participants learn from these experts and develop practical knowledge in areas such as public speaking, fundraising, campaign strategy, voter contact, media and messaging and others. Candidates also meet an array of dynamic women who hold elected and appointed offices and become a part of a supportive network, which includes a national association of Emerge alumnae.
·         102 women trained and graduated since 2013
·         55% of our graduates are women of color
·         70% of our alumnae have already or are currently running for office
·         11 different counties and Baltimore City represented
Email Kensington-Rockville AAUW at aauwkenroc@gmail.com.
Want to learn more about the candidates? Read their responses to LWVMD's issue questions in our nonpartisan online Voter's Guide, www.Vote411.org. Vote411.org will go live with straight-from-the-candidate election info this week! Keep an eye out for your alert
Upcoming Events
November 17, Maryland Legislative Agenda Conference.   Saturday, November 17, Notre Dame of Maryland University, Baltimore, 9:30 am to 4:30 pm Kensington-Rockville AAUW is a co-sponsor
December 9, Holiday Party and Social Program, Dian & Brian Belanger's 2-4 pm